Carrier bag tax doubles to 10p in England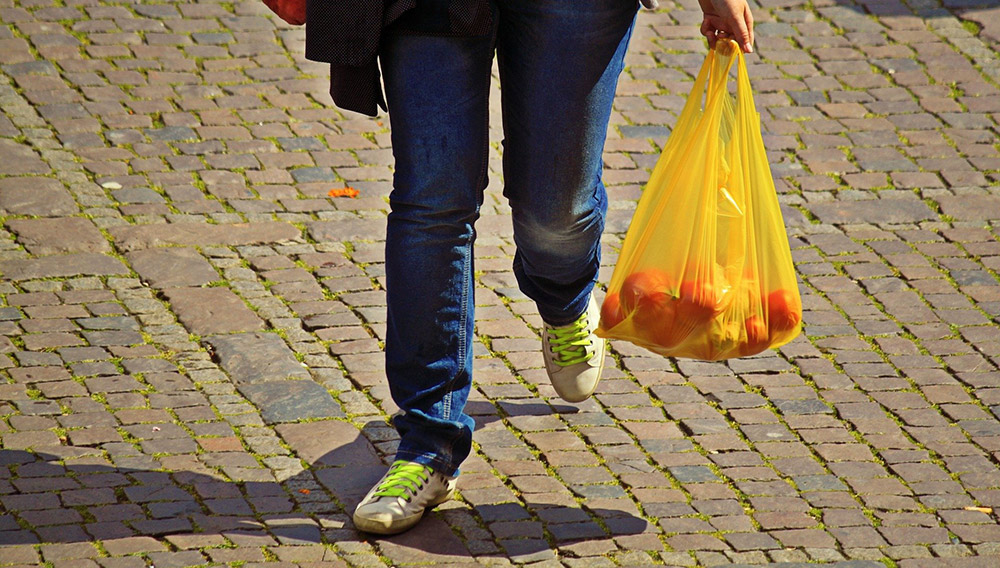 Shoppers in England must now pay 10p for a carrier bag - double the original charge - as part of the government's drive to reduce the use of 'single use' plastic.
The increased charge, which came into effect on 21 May, must now be applied by all retailers, including corner shops and other small retailers who were previously exempt.
Retailers new to the carrier bag scheme can find a list of their responsibilities - including which bags to charge for and their reporting requirements - in a helpful guide to the Carrier Bag Tax published by leading manufacturer Polybags.
The 5p levy on plastic carrier bags was first introduced in England in 2015, leading to a 95% reduction in their use since - a statistic hailed by the government as proof of the scheme's success.
"The introduction of the 5p charge has been a phenomenal success," said environment minister Rebecca Pow.
"We know we must go further to protect our natural environment and oceans, which is why we are now extending this charge to all businesses."
The new 'single-use' carrier bag?
But whilst traditional carrier bag use has reduced under the scheme, a 2019 report by Greenpeace found that plastic use was on the rise in seven out of 10 UK supermarkets.
This increase was being driven largely by a surge in demand for reusable 'bags for life', sales of which had shot up 25% to a staggering 1.5 billion.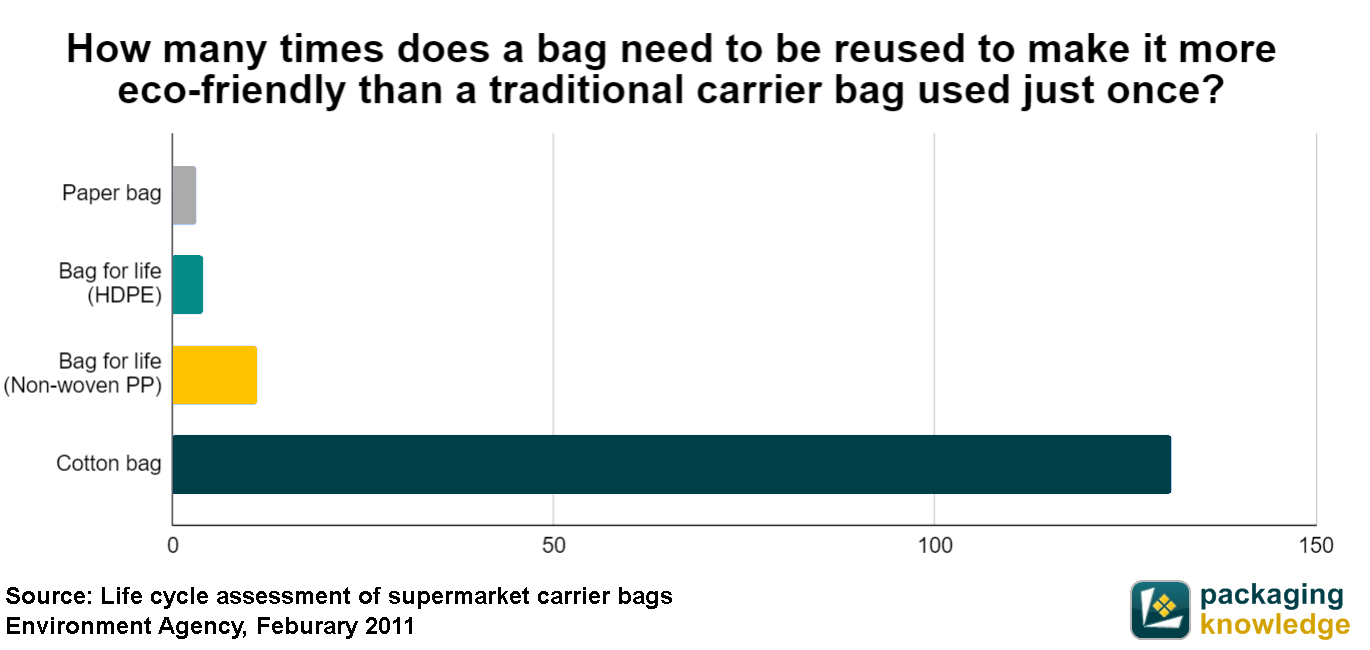 In April, the Co-op banned sales of 'bags for life' from its stores, warning that consumers were using the stronger, more durable bags as the 'new single-use carrier'.
Customers at the supermarket in need of a bag can now spend 10p on a compostable carrier bag that offers a sustainable second use as a kitchen caddy bin liner.
Is there such a thing as a 'single-use' plastic bag?
Critics of the government's approach to plastic waste argue that applying the term 'single-use' to the traditional carrier bags itself undermines what should be its key message - the principles of reuse and recycling.
Carrier bag recycling is very widespread these days. Shoppers may not be aware that most major supermarkets have a collection point for used carrier bags.
Ideally, bags recycled at these points will have been reused as many times as possible before they are recycled.
After all, carrier bags were designed to be reused. Their inventor, Sten Gustaf Thulin, always carried one around in his pocket for this very reason, as the bags offered an eco-friendly alternative to paper bags - the predominant shopping bag of the time.
A 2011 Environment Agency report¹ found that a paper bag must be used at least three times to be more eco-friendly than a traditional carrier bag used just once (see chart above).
Bags for life fared even worse in the analysis, with the thinner HDPE (High Density Polyethylene) bags requiring four uses and the sturdier non-woven PP (Polypropylene) bags needing 11 uses to be deemed more eco-friendly than a traditional carrier.
Worst of all, the report found that a cotton bag must be used a staggering 131 times to be more eco-friendly than a traditional carrier bag, largely due to the high amount of energy used to produce and fertilise cotton yarn.
Critics have called for the government to use some of the money raised by the Carrier Bag Tax to properly promote the principles of 'Reuse and Recycle' for every type of bag, whilst ending once and for all the notion that any product should be 'single use'.
¹ Environment Agency report (February 2011): Life cycle assessment of supermarket carrier bags: a review of the bags available in 2006